Welcome to Ball Bluff Kennels!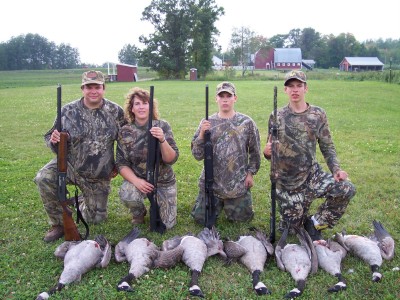 Chuck and I have been breeding, raising and training Chesapeake's for 27 years.
Our dogs are excellent hunters and have very good temperaments with very good lineage.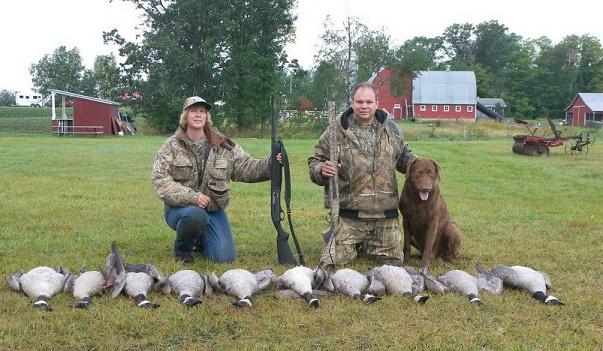 Early Goose season 2008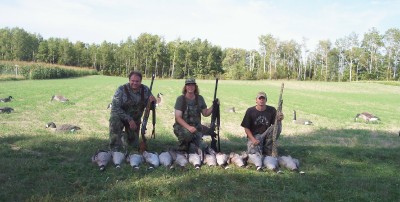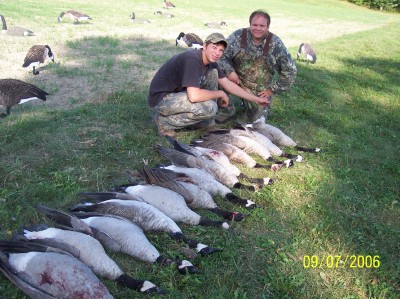 Early Goose season 2006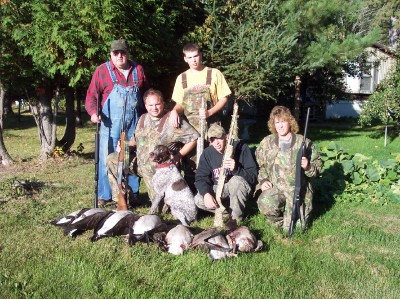 Our family plus Chuck's dad and his GSP Fritz early goose 9-11-06
One of our sold pups was nominated for
Ducks Unlimited Dog of the Year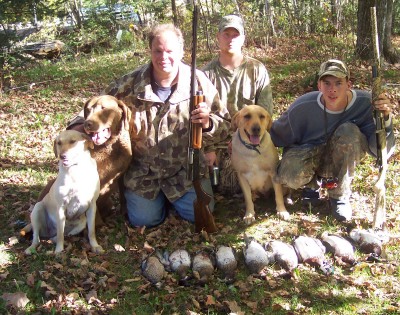 Here at Ball Bluff..
Hunting is not a sport - It's a passion!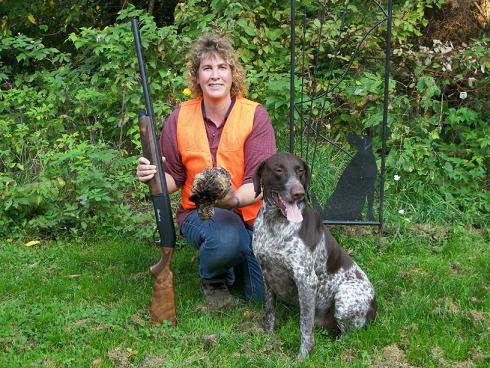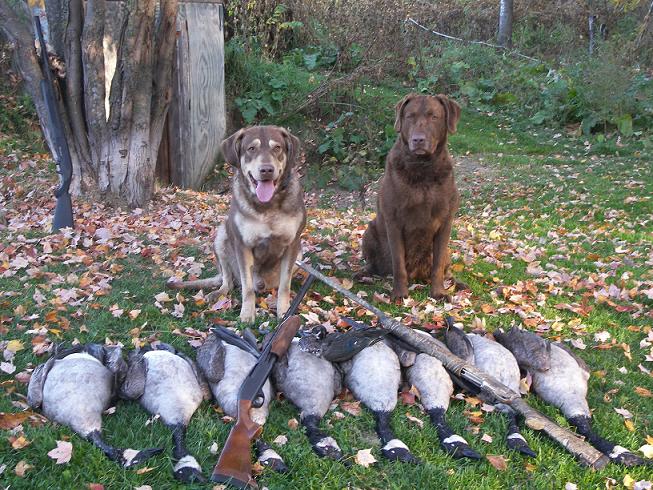 Deke and Steiger Fall 2011
Vickie and Wrangler Grouse walk 9-22-08