Ball Bluff Chesapeake Bay Retrievers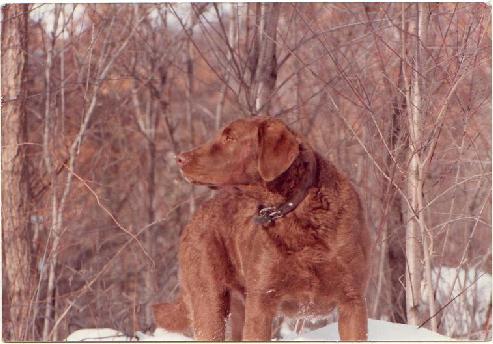 Welcome to the Wonderful world of
Chesapeake Bay Retrievers
Our dogs are excellent hunters and have very good temperaments. They have good lineage. One of our pups was nominated for Ducks Unlimited Dog of the Year. Below are some pictures of our males and females as well as puppy pictures and of the hunting our family so enjoys.

Lehman's Turbo Dozer
Died 2-17-2011
He's our Honker Hauler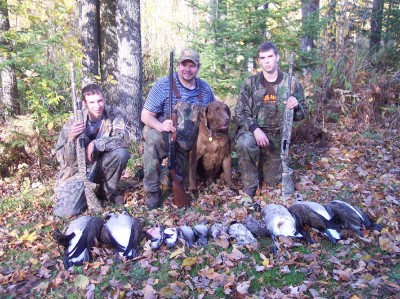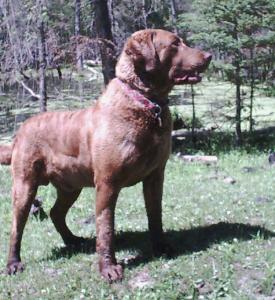 Chuck, Nolan and Charlie on opening day 9-30-06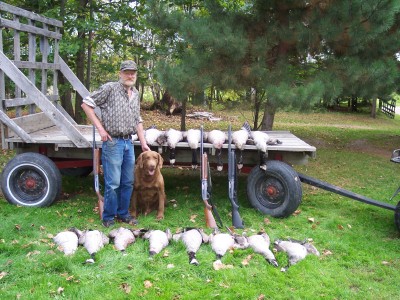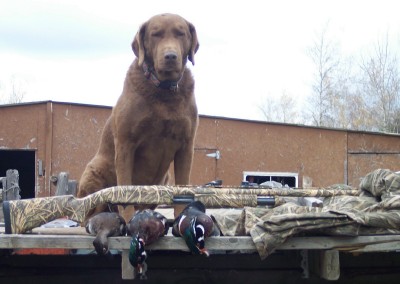 Ernie (a friend) with Dozer 9-15-05 early goose season
Click here for Dozer's pedigree.

"Steiger"
Dozer and Cedar's son DOB 10-15-05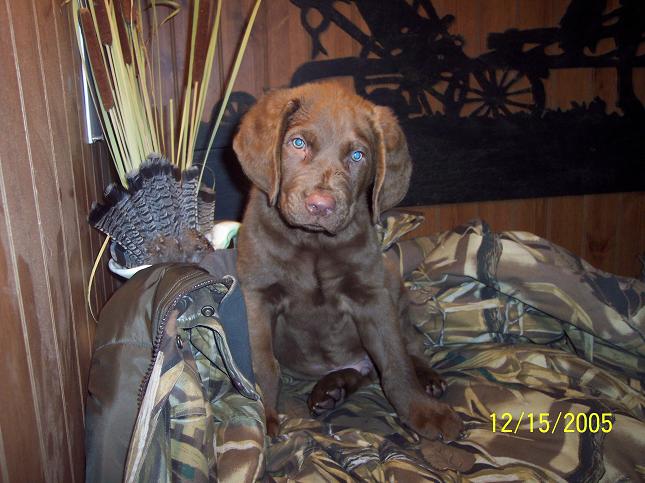 CLICK HERE TO SEE STEIGERS PEDIGREE
I am 81/2 weeks old in this picture.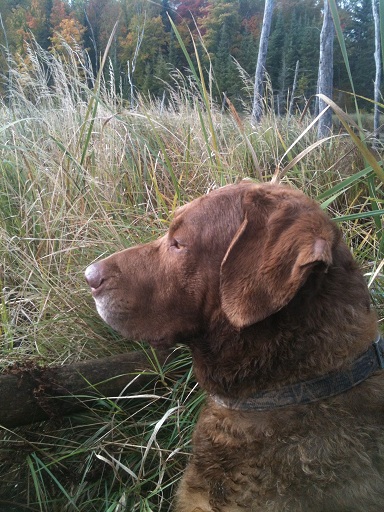 Waiting patiently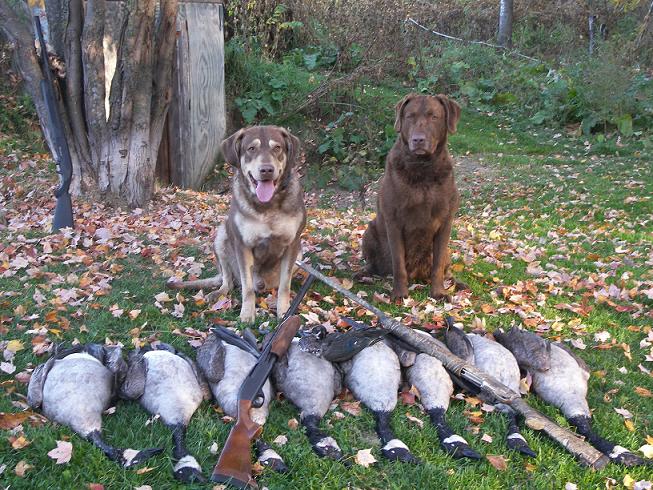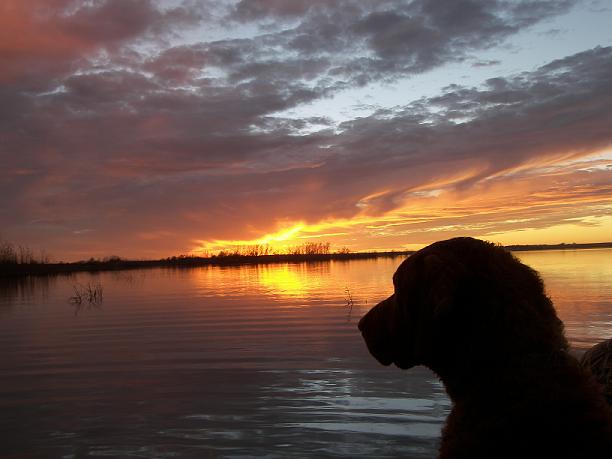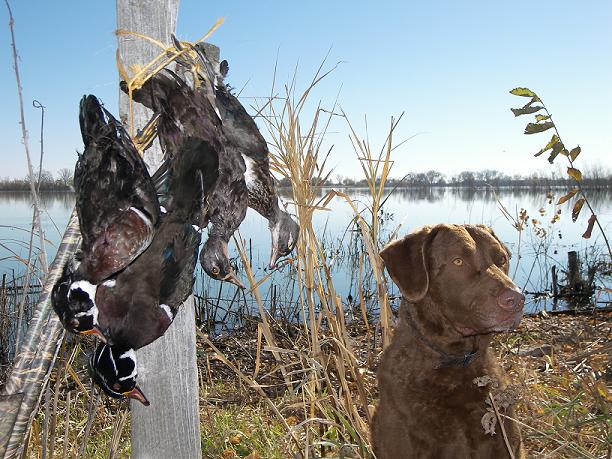 Steiger after a long day of hunting watching a sunset 11-2-10 Ducks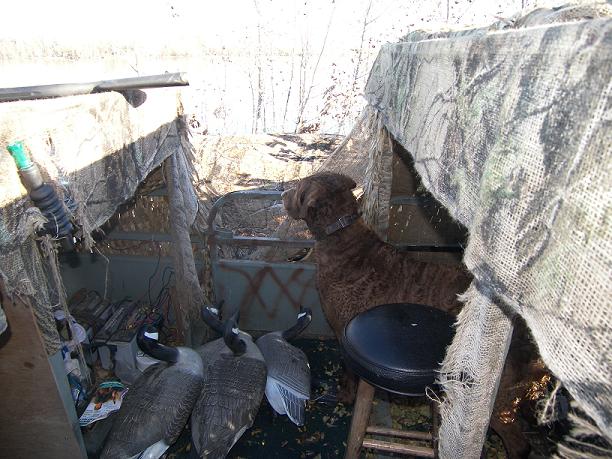 Waiting 11-5-10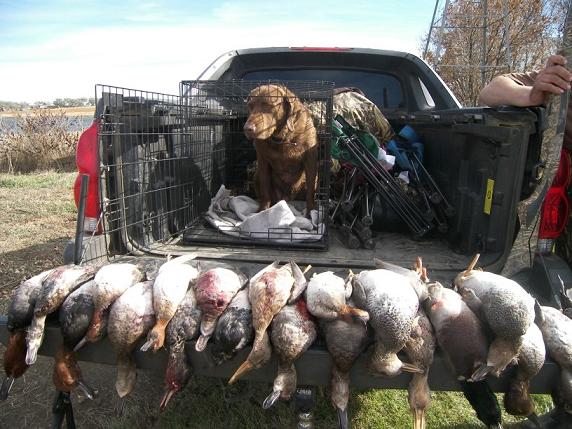 Steiger in SD 10-27-09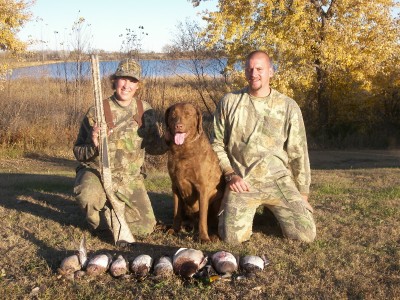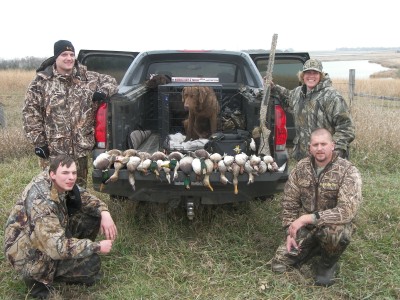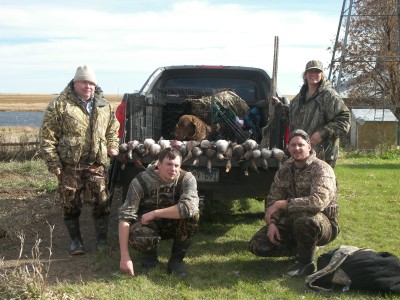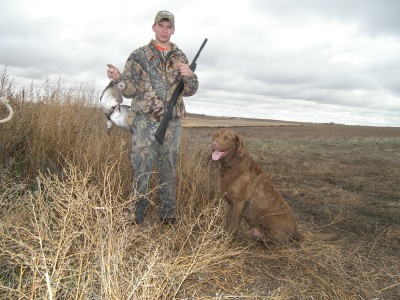 SD Trip Oct 24-31, 2009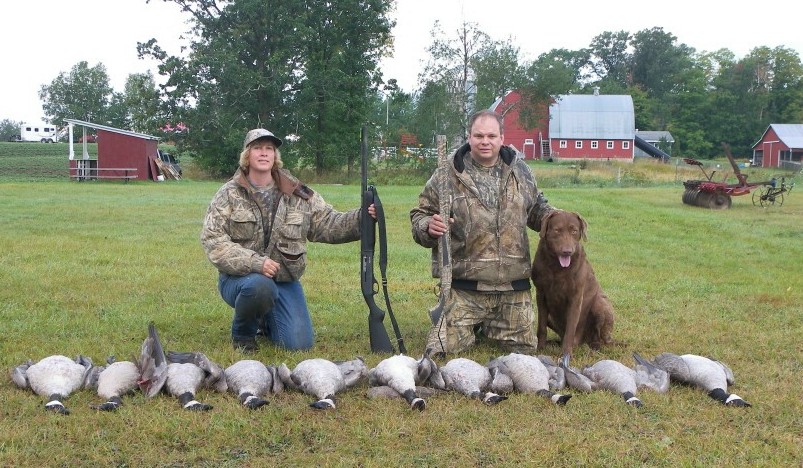 Chuck Vickie Steiger on Early goose season 9-7-2008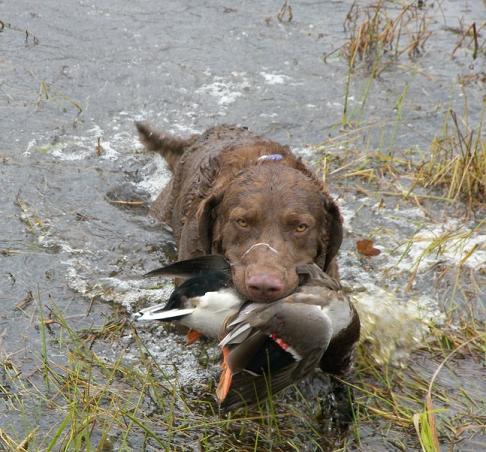 Steiger with Mallard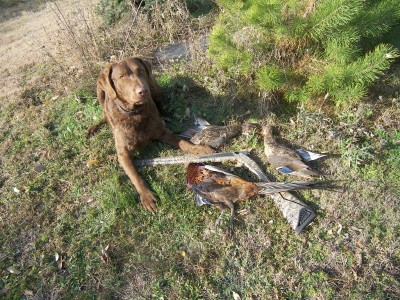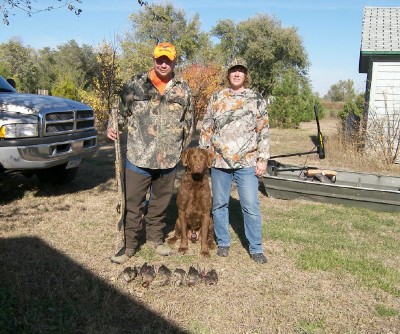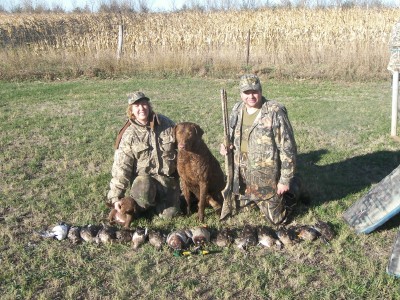 Pictures of our trip to SD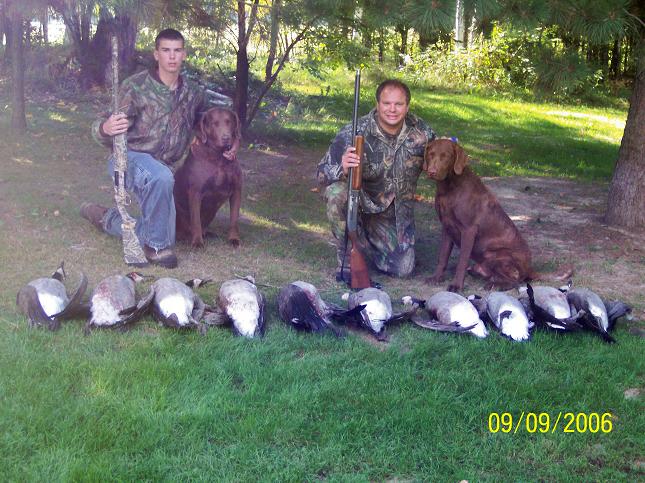 Nolan, Chuck, Dozer and his son Steiger(he is 10 months old) in early goose season
They limited in 55 min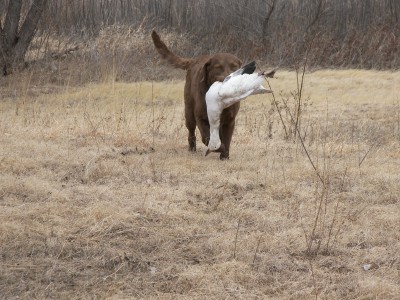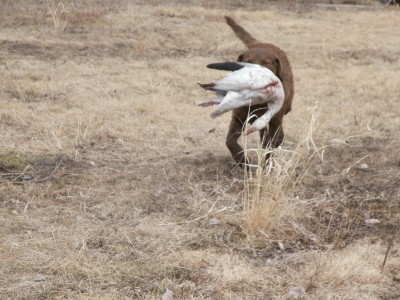 SKIDDER
A Son of Steiger and Teal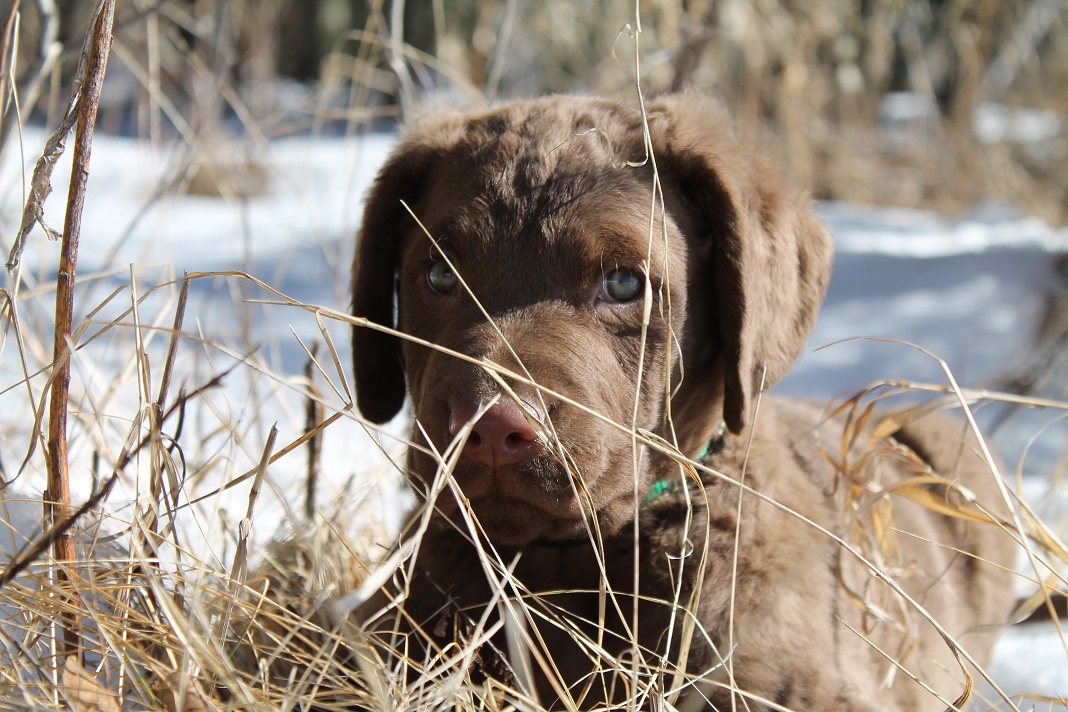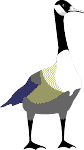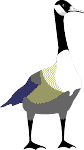 Lehman's Top Tucker (Retired)
Click here to see Tuckers Pedigree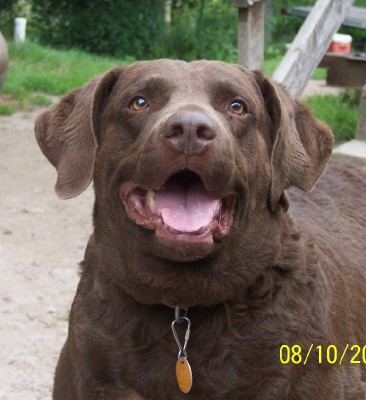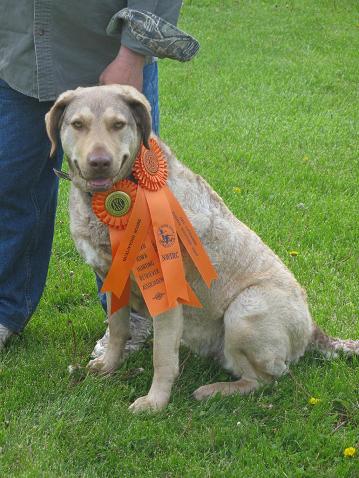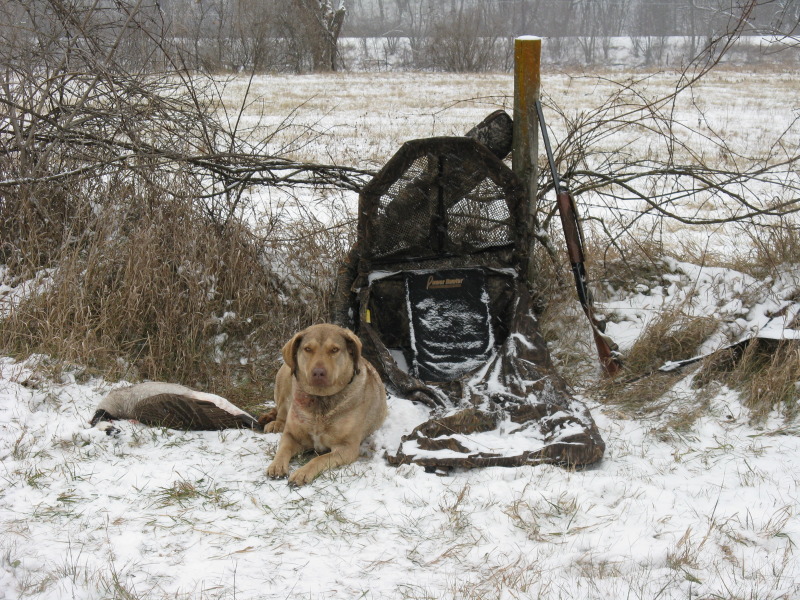 This is Sam and she is a daughter of Tucker and Tanner. Sam goose hunting 2009
She passed her 2nd pass for her JH title on May 16 2009 Congratulations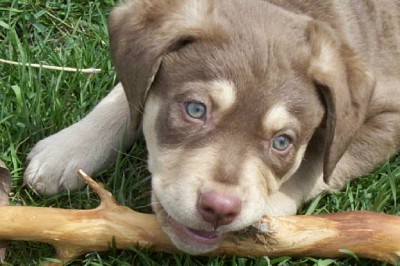 Wren is my name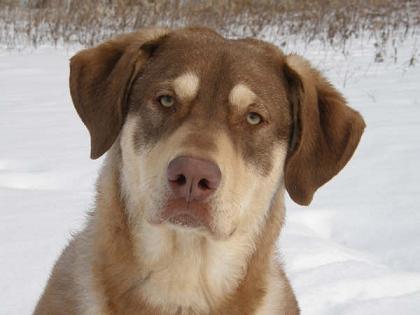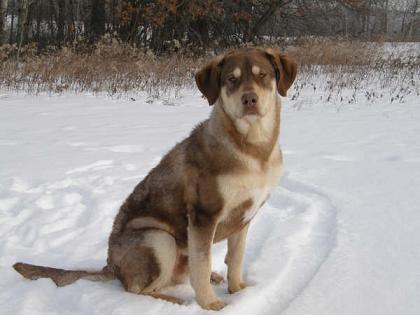 This is Diesel and he will be a year in March 2008 he resides in MN
These pups are from Tanner and Tucker They are called Hound Coloring according to AKC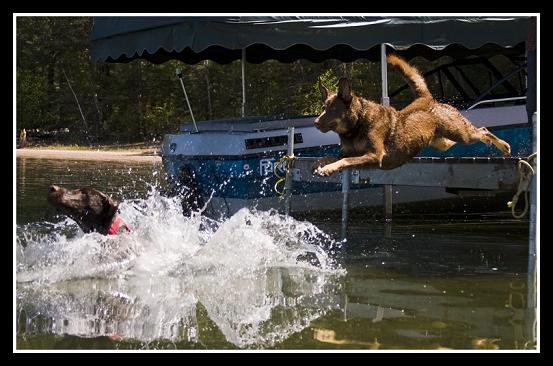 This is a Tanner Tucker son 5-31-09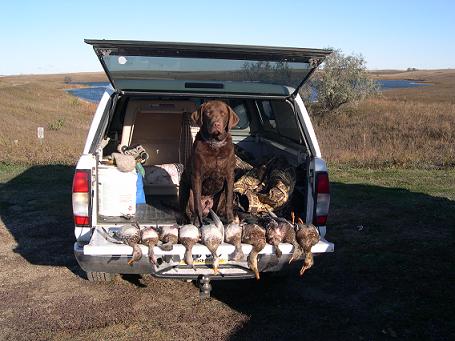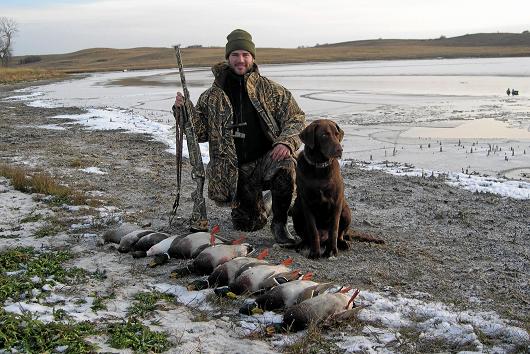 These pictures are all of Steve and his chessy Gunner a son of Tucker and Tanner
Lehman's Yellowknife Tanner (Retired)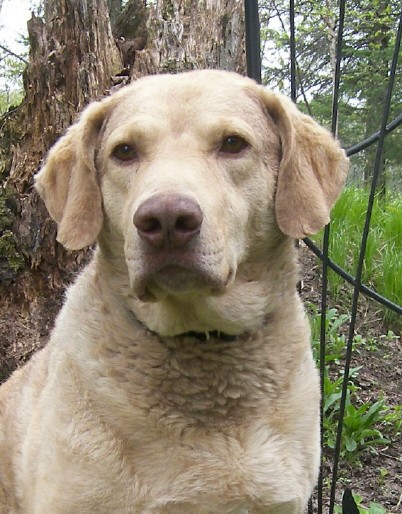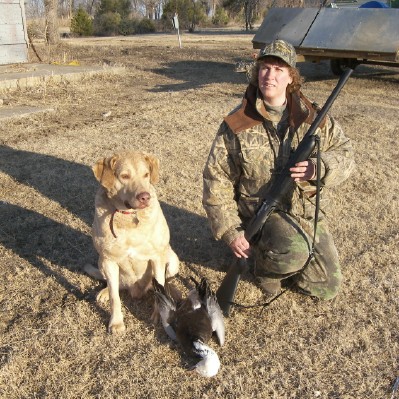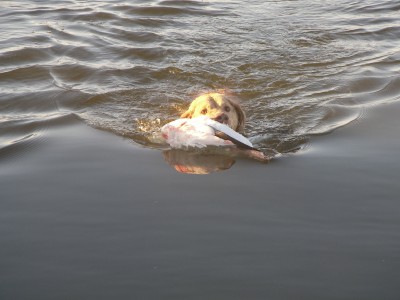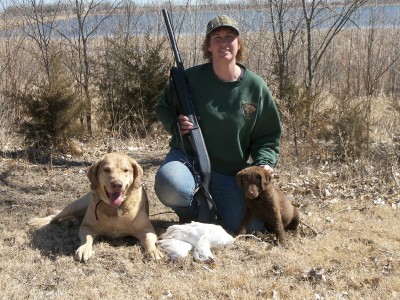 Tanner snow goose hunting march 2009
Lehman's Hardfrost on the Cedars
Passed Away Feb 28 2013
Cedar is just about 2yrs in this picture.
Intensity! Cedar at about 2yrs
Click here to view Cedar's Pedigree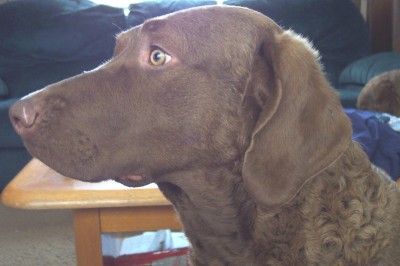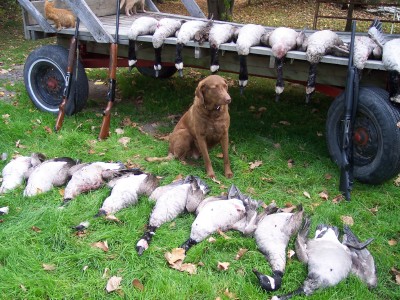 Cedar 9-05 Early goose season

Lehman's Morning Flight Teal
DOB July 31st 2006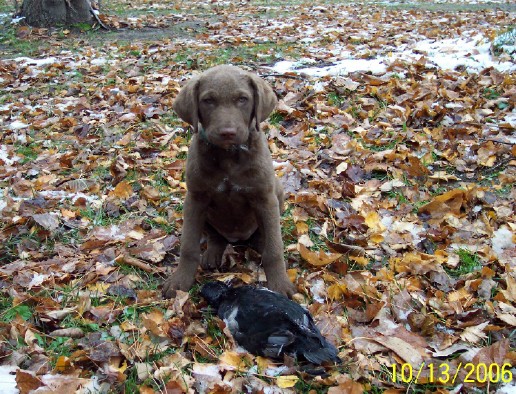 Teal when she was little
Click Here to see Teal's Pedigree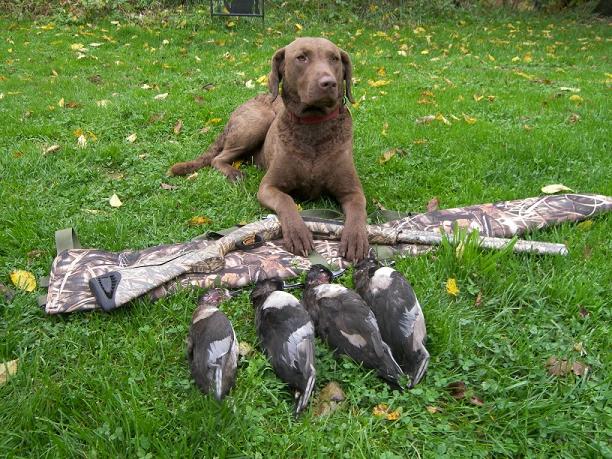 Teal made 4 great retrieves for these ringbills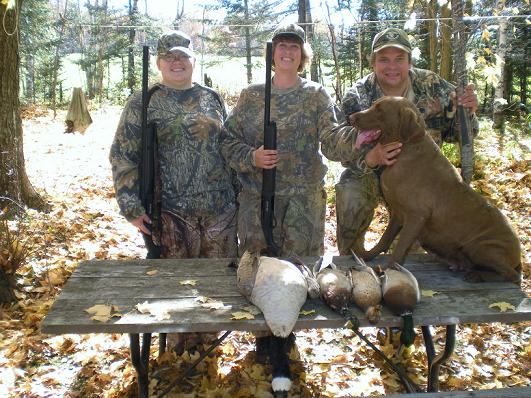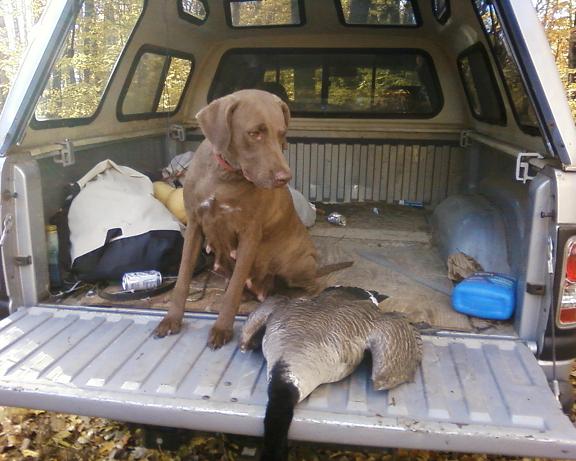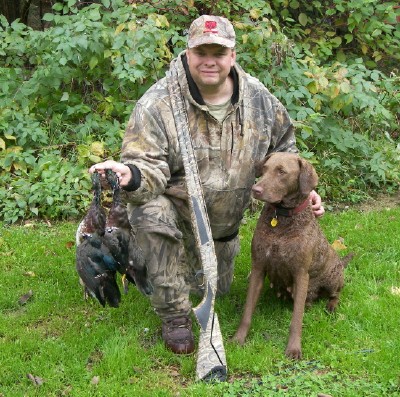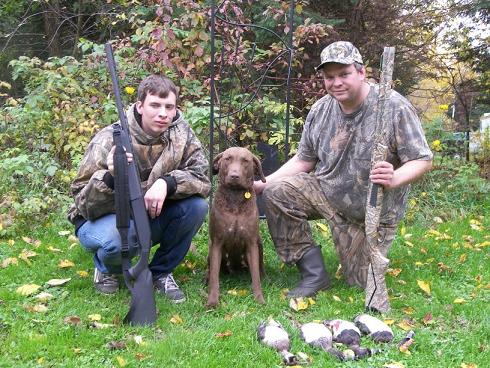 Chuck and Teal and 2 ducks Chuck Charlie and Teal
Lehman's Ball Bluff Brickle
Click Here to see Brickles Pedigree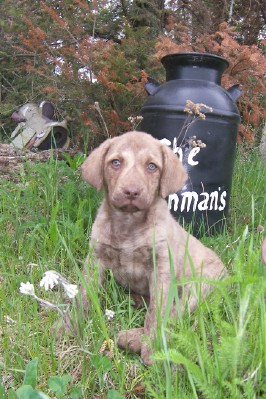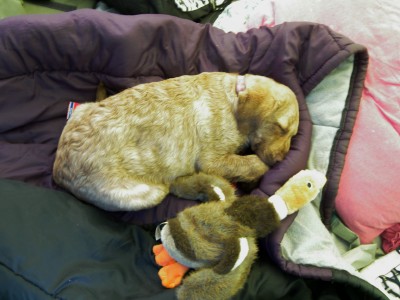 A much needed nap after all that retrieving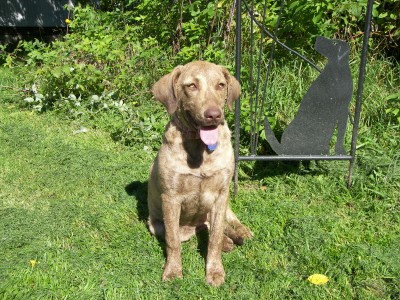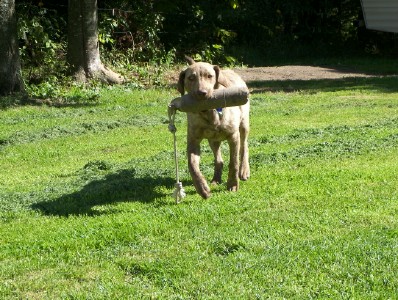 I'm 5 1/2 months old in this picture 9-16-08
She is a Tanner Grandaugter and a Decks Great Granddaughter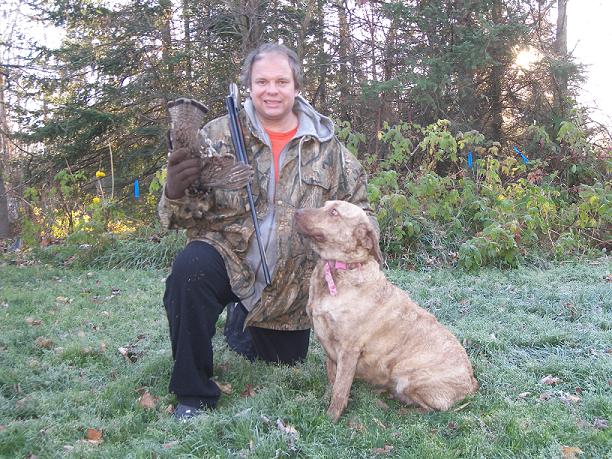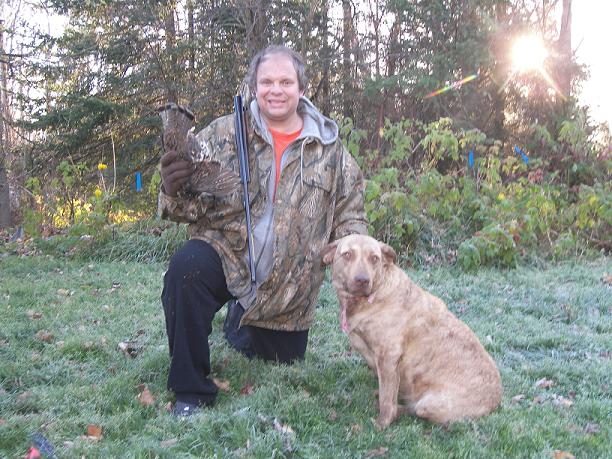 Brickle gouse hunting
Lehman's Two Tone Decoy
"Deke"
Deke is a Cedar and Tanner son.
CLICK HERE TO SEE DEKE'S PEDIGREE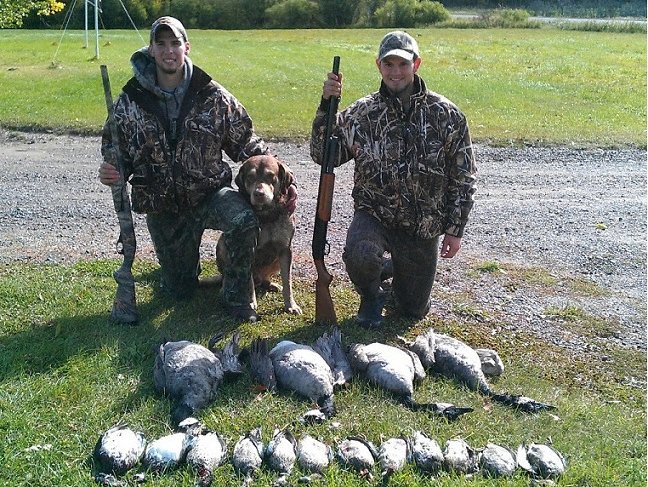 Deke Nolan and Phillip on opening day 2012
INTENSITY !!!!!!!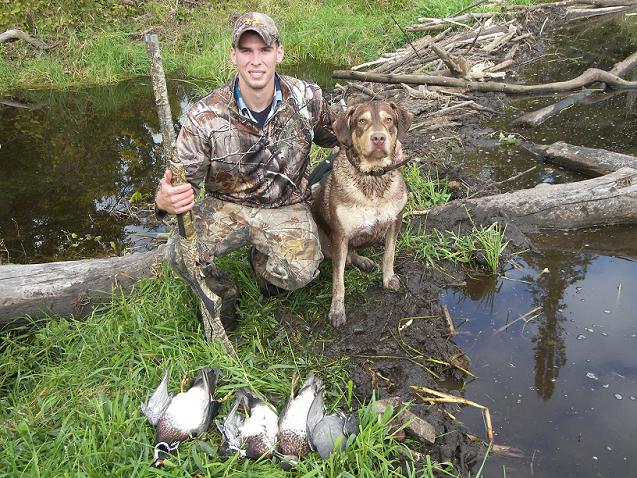 Nolan and Deke 9-25-11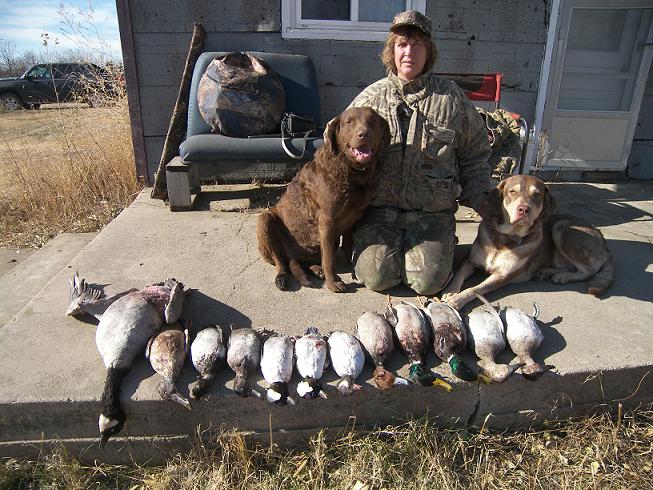 Widgeon and Deke 11-11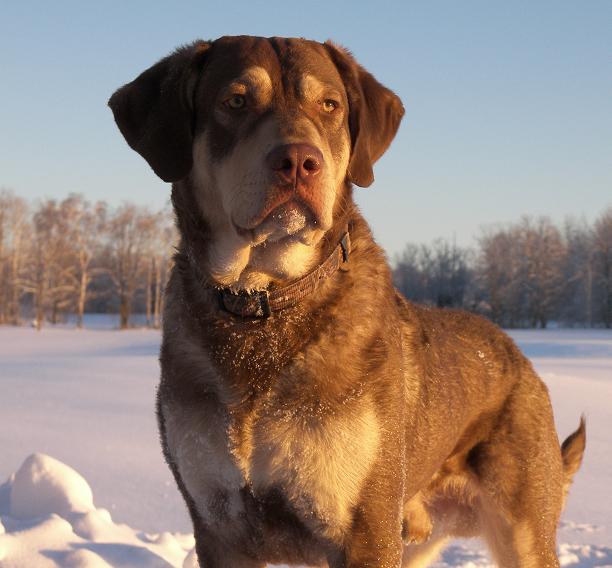 Deke in the snow Jan 2011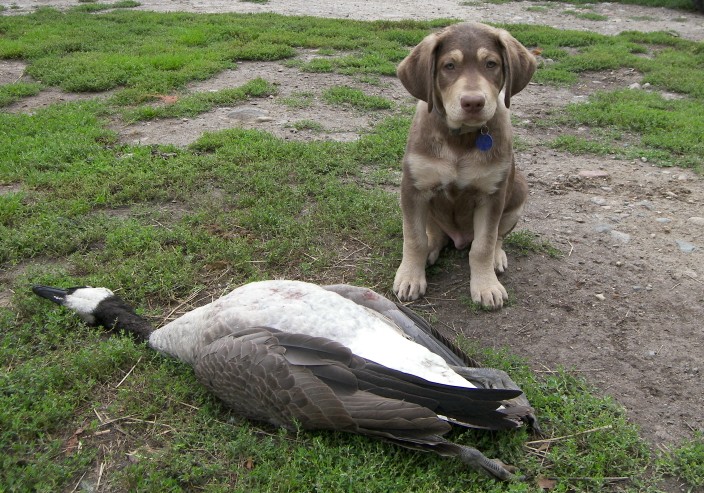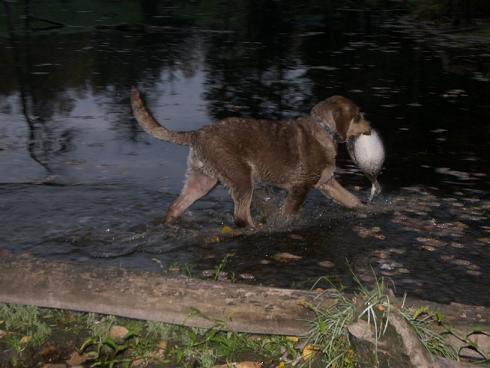 Lehman's Widgeon in the Rushes
Click here to see Widgeon Pedigree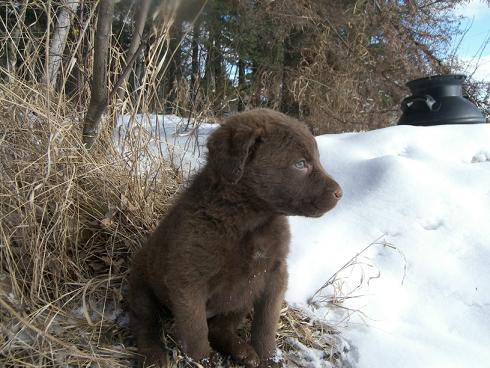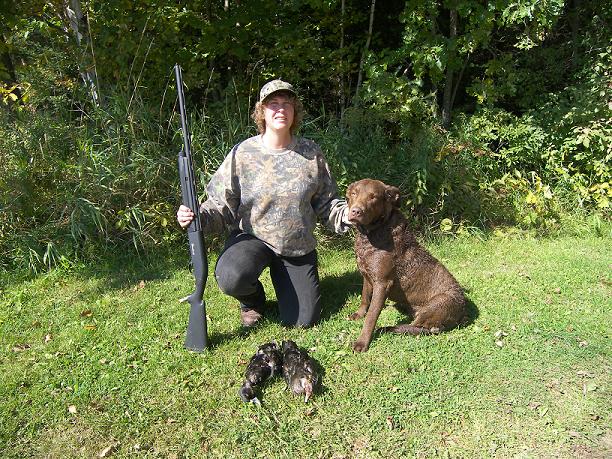 Vickie and Widgeon 9-28-11
Pictures of our SD trip 2011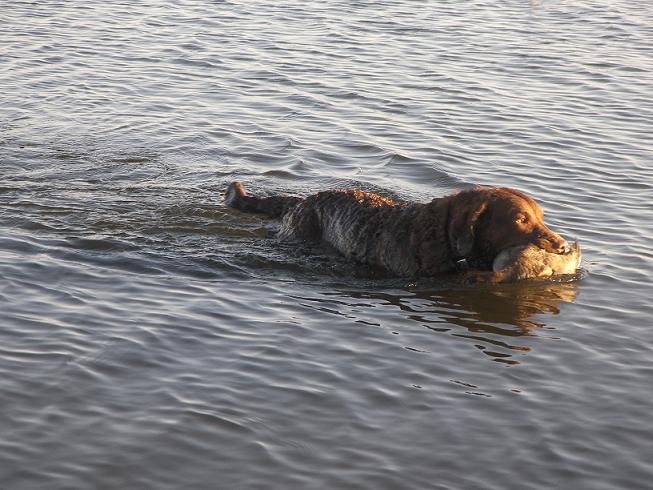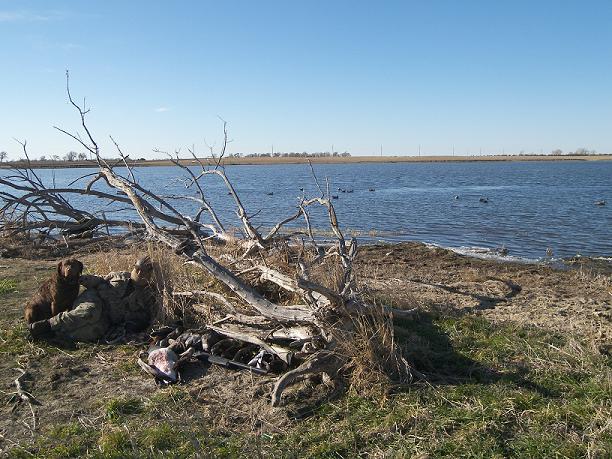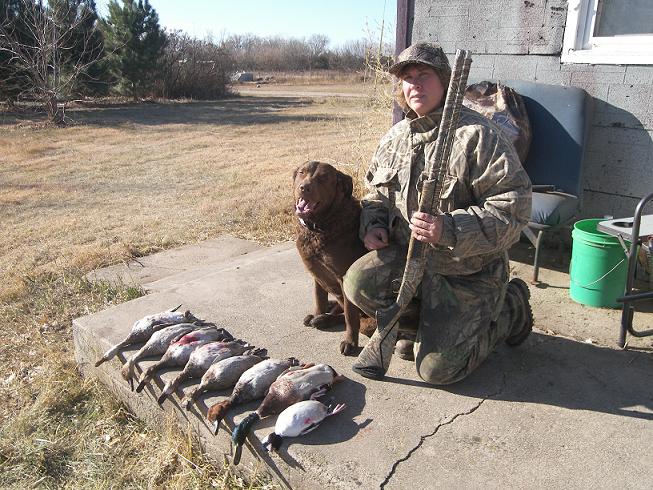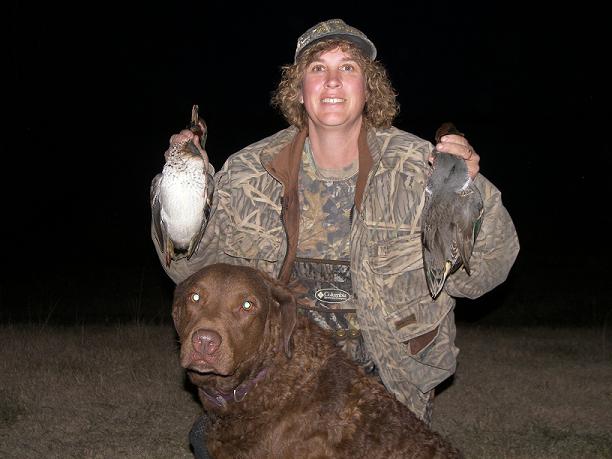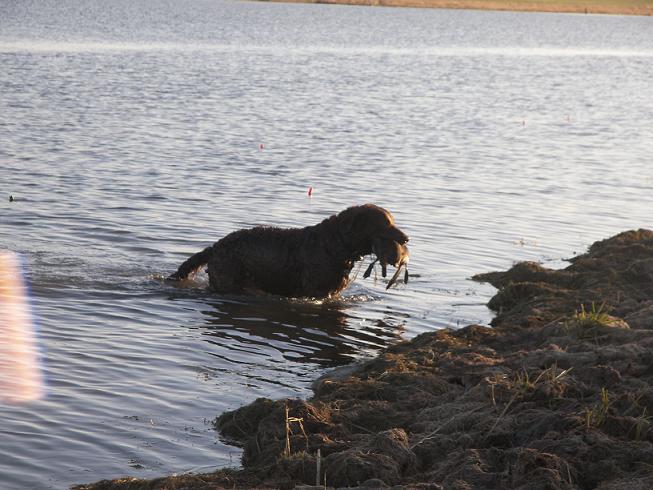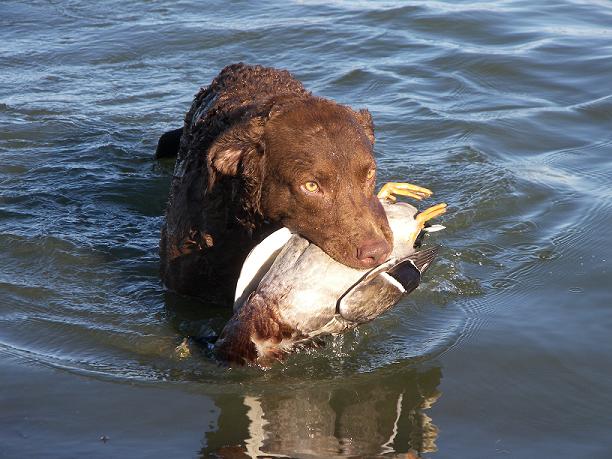 Widgeon retrieving mallard 10-5-10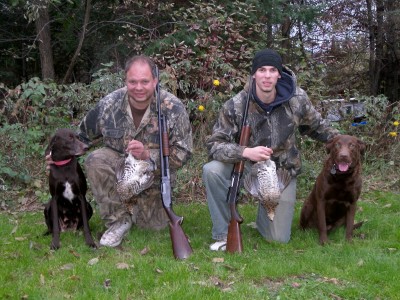 Wreck-N and Widgeon Chuck and Nolan
Lehman's Mighty Mississippi River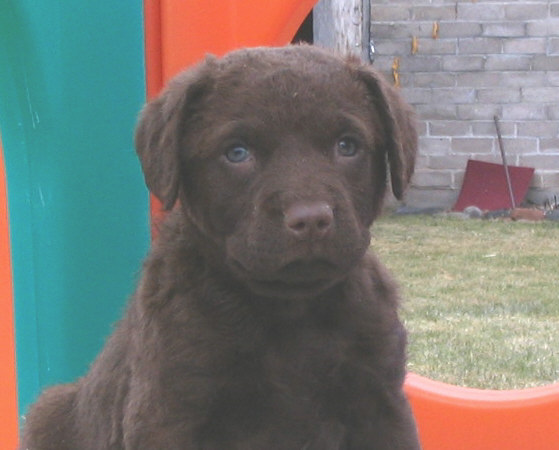 River is a full Sister to Widgeon
CLICK HERE TO VIEW RIVERS PEDIGREE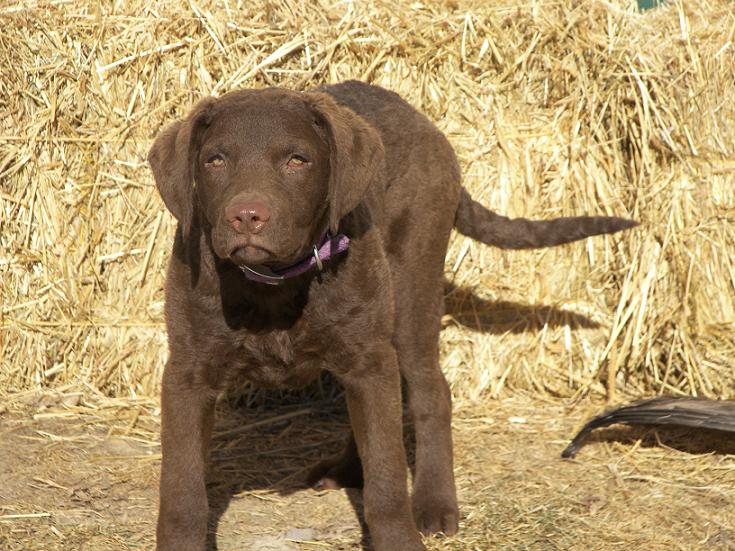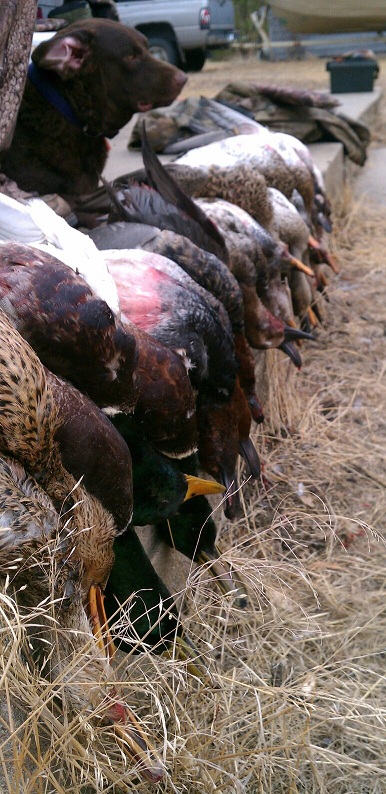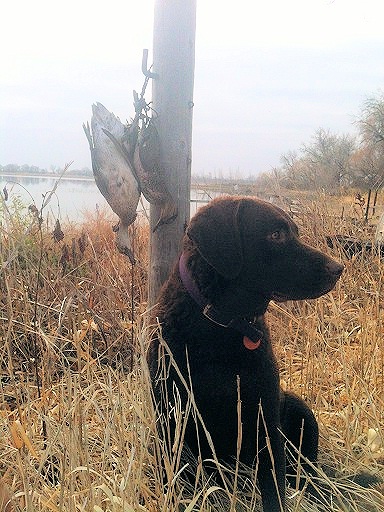 Rivers SD Trip 2012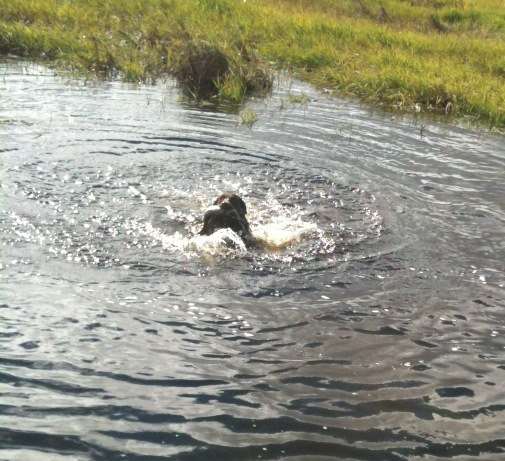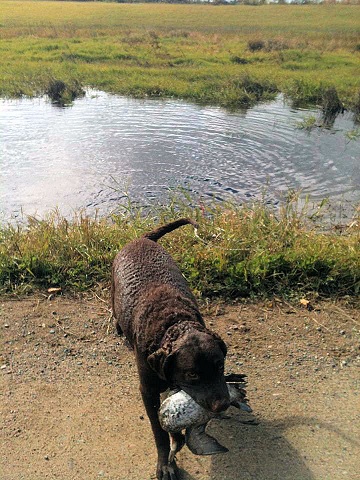 Rivers first Duck Retrieve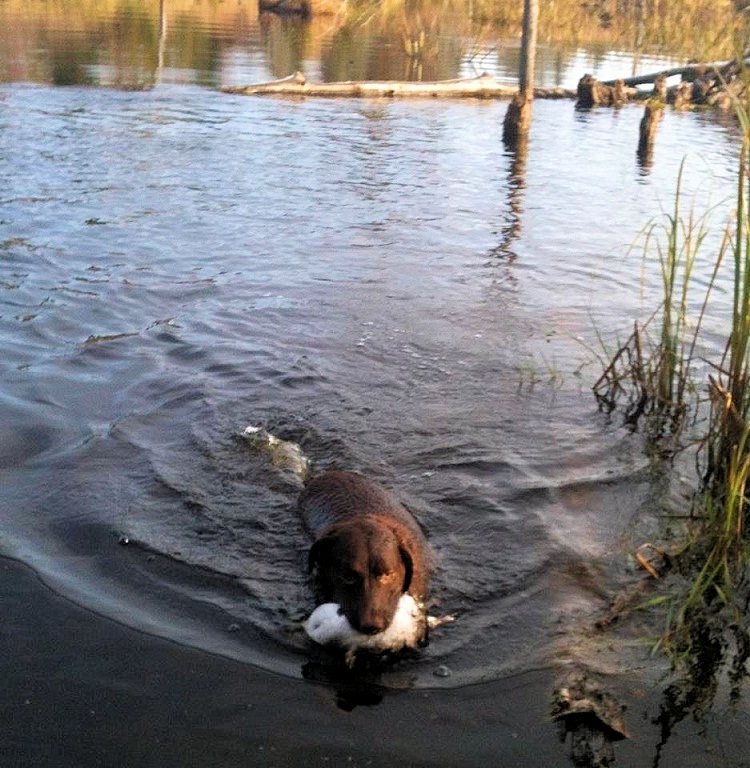 Lehman's Cold Raw Echo
DOB 8/7/2010
Click here to see Echo's Pedigree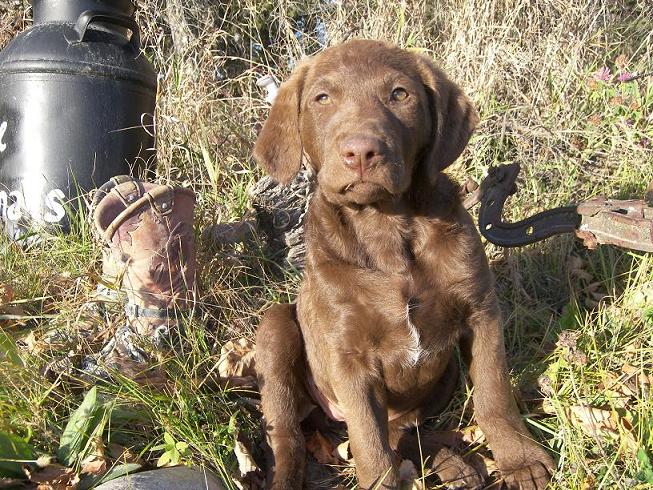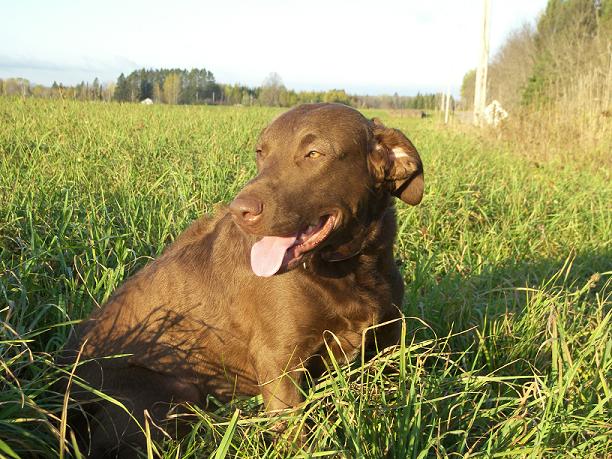 Brickles Pups Have arrived
3-8-13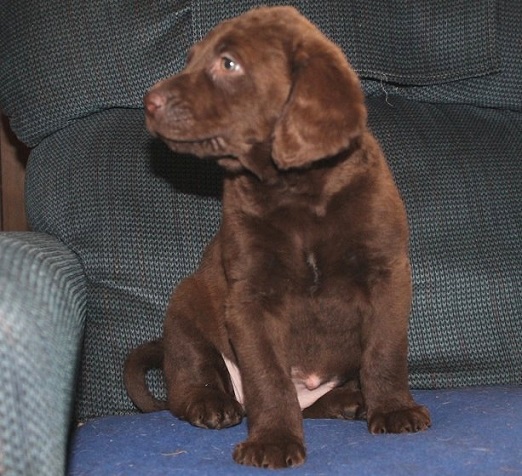 I Have 1 females for Sale 600.00



The Lehman Family
This family hunt occurred Sept 4th 2004
Chuck, Vickie Nolan and Charlie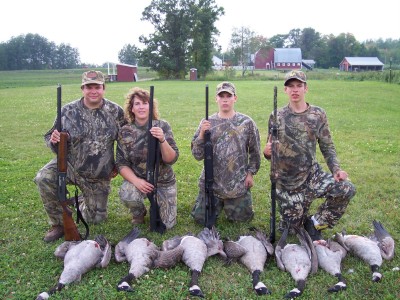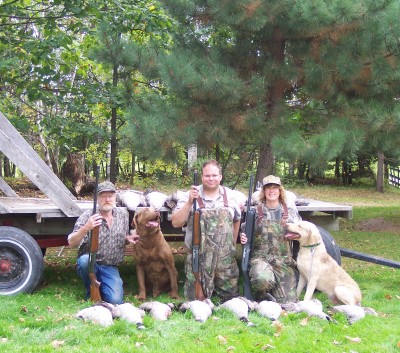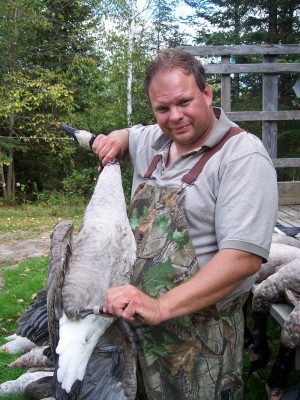 From Left to right: Ernie, Dozer, Chuck, Vickie and Tanner Early goose season 9-2005 Chuck with a banded goose
All in a days work! Our family, Sept 2001
From left to right Vickie, Charlie, Ernie (a friend), Nolan and Chuck.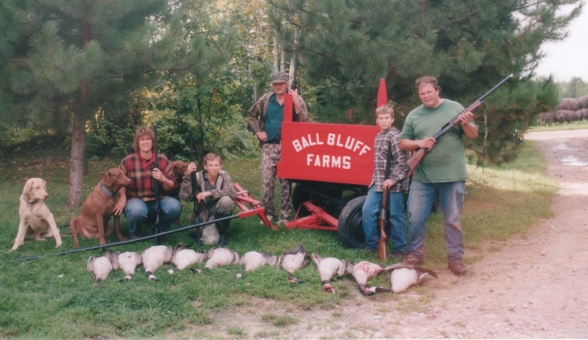 Here at Ball Bluff hunting is not a sport.. it's a passion!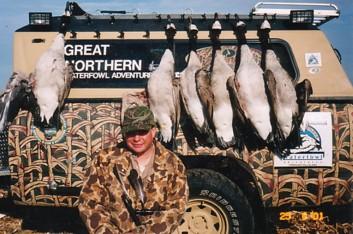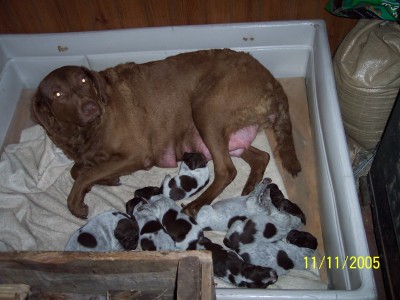 This is Cedar being a great mom and helping out Baily with feeding her pups LOL
Projected Breeding dates for 2013
This means months I expect the breeding to occur
All deposits are non-refundable
SIRE-LEHMAN'S TWO DECOYS DAM-LEHMAN'S COLD RAW ECHO
Pups are due Jan5th-8th 2012 PUPS ARRIVED
I' 1 female available. Price of pups 600.00
SIRE LEHMAN'S STEIGER MEISTER DAM- LEHMAN'S BALL BLUFF BRICKLE Pups Born March 8th 2013 I'm currently taking reservations. All deposits are non refundable . I require a 100.00 deposit the balance due when pups are ready to go. Price of pups 600.00
SIRE-LEHMAN'S TWO DECOYS DAM-LEHMAN'S MIGHTY MISSISSIPPI RIVER Pups Born March 8th 2013
I'm currently taking reservations. All deposits are non refundable . I require a 100.00deposit the balance due when pups are ready to go. Price of pups 600.00
For more information:
ballbluff@hotmail.com
Chuck and Vickie Lehman
19650 650th Ln
Jacobson, MN 55752
218-752-6687